Elevate® Command Vacuum + Compact Canister Vacuum Bundle
$535.98
Regular price
$669.98
Sale price
Unit price
per
Product Highlights

4X MORE CAPACITY: This bagged upright holds up to 4x more than a typical bag less vacuum cleaner
ALLERGEN MATTER TRAPPING: Powerful SELECT filtration technology with SaniSeal&reg captures 99% of allergen matter and automatically helps to lock in dirt during disposal
LIGHTWEIGHT: Weighing less than 10 pounds, the Oreck Elevate Command vacuum is so light it is half the weight of most vacuums in its class
Includes: Elevate Command Vacuum and Compact Canister Vacuum
$535.98
Regular price
$669.98
Sale price
Unit price
per
Description

Take on multiple types of flooring and surfaces with this captivating Elevate Command and Compact Canister vacuum bundle. Use the Command Upright to capture 4X more in the upright bag and seal-in debris even during disposal. Use the versatile canister vacuum with the included 25ft hose and accessory system included to reach crevices, clean upholstery, and underneath furniture with ease.

4X MORE CAPACITY: This bagged upright holds up to 4x more than a typical bag less vacuum cleaner
ALLERGEN MATTER TRAPPING: Powerful SELECT filtration technology with SaniSeal&reg captures 99% of allergen matter and automatically helps to lock in dirt during disposal
LIGHTWEIGHT: Weighing less than 10 pounds, the Oreck Elevate Command vacuum is so light it is half the weight of most vacuums in its class

Oreck's BB1200DB Compact Canister Vacuum Cleaner is versatile enough to clean any surface from carpet to hard floors, and even above floors.
View full details
Frequently purchased with this product
Parts & Accessories

Compatible Parts & Accessories for this product
Specifications

Surface Area

Upholstery, Stairs, Hard Surfaces, Edges, Small Spaces

Tools / Accessories

Crevice tool, upholstery tool and dusting brush

Cord Length

20 ft.

Warranty

3-year limited warranty
Compare Elevate Uprights
Compare Elevate Uprights

Elevate Conquer Vacuum

$549.99

Regular price

$549.99

Sale price

Unit price

per

Elevate Command Vacuum

$449.99

Regular price

$449.99

Sale price

Unit price

per

Elevate Control Vacuum

$299.99

Regular price

$299.99

Sale price

Unit price

per

Low-Profile Design

Weighs Less Than 10 Pounds

LED Headlights

Adjust Brush Roll Speed with Two-Speed Fingertip Controls

Clean Bag Disposal with SaniSeal System

Cord Length

35'

30'

HEPA Media Filter

Swivel Steering
Elevate Conquer Vacuum
$549.99
Regular price
$549.99
Sale price
Unit price
per
Weighs Less Than 10 Pounds
Adjust Brush Roll Speed with Two-Speed Fingertip Controls
Clean Bag Disposal with SaniSeal System
Elevate Command Vacuum
$449.99
Regular price
$449.99
Sale price
Unit price
per
Weighs Less Than 10 Pounds
Adjust Brush Roll Speed with Two-Speed Fingertip Controls
Clean Bag Disposal with SaniSeal System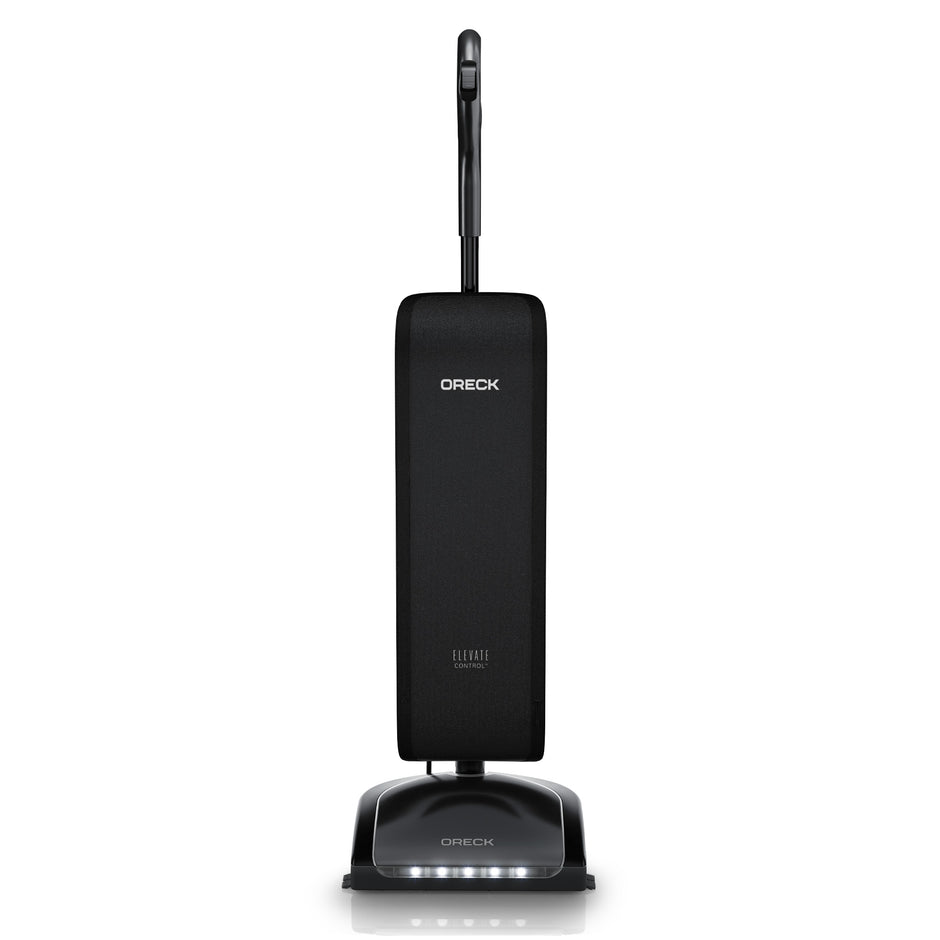 Elevate Control Vacuum
$299.99
Regular price
$299.99
Sale price
Unit price
per
Weighs Less Than 10 Pounds
Adjust Brush Roll Speed with Two-Speed Fingertip Controls
Clean Bag Disposal with SaniSeal System