Oreck Commercial
The Oreck Commercial range of lightweight, low-profile products were designed to quickly pick up dirt and debris in a commercial environment, delivering professional results every time. These innovative products empower professional cleaners to help maintain safe, productive and clean environments for employees and customers.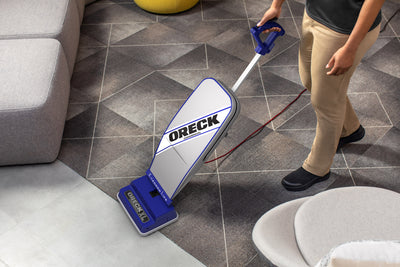 Vacuums
There's a reason you find Oreck Commercial vacuums in so many businesses across the country. Our uprights are built with the user and your patrons in mind. Lightweight engineering and ergonomic designs make our uprights easy to use, while bagged filtration ensures your business will be left dirt and particle free. Best for commercial environments with low-pile carpeting; performance in a home environment may not be as expected.
---
Floor Machines
Oreck Commercial floor machines are tough on dirt and grime. Shine and polish hard floors or dry clean carpet with just one efficient, easy-to-use, highly maneuverable machine. Our Orbiter brings high-traffic floors back to life without gouging, sanding or leaving behind swirl marks. Perfect for commercial environments.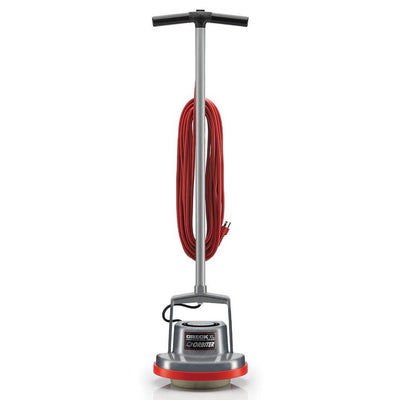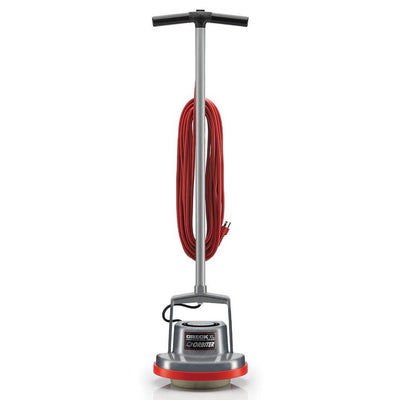 Oreck Commercial Orbiter Cleaner ORB550MC
$299.99
$469.99
Save $170.00
Effective on all types of commercial flooring surfaces. Sand, refinish, strip, scrub, wax, and polish, as well as deep clean your carpets
Brush head rotates in a random orbital pattern to glide over the floor and prevent brush marks, swirls, sanding marks and gouges
Dry cleans carpets so it won't leave a soapy or sticky residue that can attract dirt and cause rapid re-soiling.
---
Parts & Accessories
From bags to polishing pads or cleaning formulas, get everything your crew needs for a successful clean right from the source. We also offer value kits that allow you to stock up and save your bottom line at the same time. Make Oreck Commercial your one-stop-shop for all genuine parts and accessories every time.